Plenary Speakers
1 Prof. Zhaosheng Feng (冯兆生), University of Texas-RGV, USA
Web site: https://faculty.utrgv.edu/zhaosheng.feng/
Talk Title: Dynamical Behaviors of KdV-Burgers-type Systems

Abstract: In this talk, we consider dynamics of a class of the KdV-Burgers-type systems by starting with Burgers-type equations, and then focus on the higher-order KdV-Burgers equation, a partial differential equation that occupies a prominent position in describing some physical processes in motion of turbulence and other unstable process systems. We limit our attention to various wave phenomena and their asymptotic behaviors based on the bifurcation theory and dynamical analysis.
Biography: Zhaosheng Feng, Carlos and Stephanie Manrique de Lara Endowed Chair Professor at the School of Mathematical and Statistical Sciences of University of Texas-RGV, USA. He is the recipient of UTRGV Outstanding Award in Research/Scholarship/Creative Work in 2015 and 2021. His research interests lie in nonlinear analysis, computational methods and simulations, mathematical physics, bifurcation-chaos and mathematical biology etc.
2 Prof. Kening Lu (吕克宁), Sichuan University, China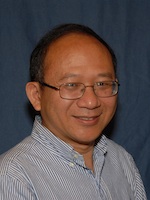 Talk Title: Chaotic Behavior of Dynamical Systems Driven by an External Forcing

Abstract: This talk contains three parts: (1) The existence of SRB measures and their properties for infinite dimensional dynamical systems and SRB measures for parabolic PDEs undergoing Hopf bifurcations driven by a periodic forcing with applications to the Brusselator; (2) Positive entropy implying the existence of horseshoes for infinite dimensional random dynamical systems;(3) Chaotic behavior of Anosov systems driven by an external forcing. This is based on the joint works with Wen Huang, Zeng Lian, Peidong Liu, Qiudong Wang, and Lai-Sang Young.
Biography: Professor Lu Kening is an expert in differential equations and infinite dimensional dynamical systems. He was the professor of Brigham Young University and Michigan State University. He is currently the professor of Sichuan University. He won the first "Zhang Zhifen Prize in Mathematics" in 2017 and was elected to AMS fellow in 2020. He is also the Editors-in-Chief of Journal of Differential Equations. He has done a lot of iconic work in invariant manifolds, invariant foliations, Sinai-Ruelle-Bowen measures, entropy and Lyapunov exponents, smooth conjugate theory of random dynamical systems, and dynamics of stochastic partial differential equations. Related papers have been published in top journals including Inventions Mathematics, Communications on Pure and Applied Mathematics, Memoirs of the American Mathematical Society.

3 Prof. Xiaofeng Wu (吴晓锋), Minnan Normal University, China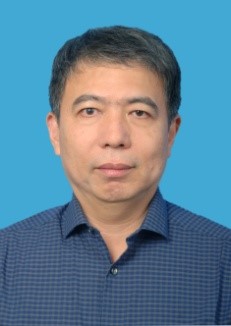 Talk Title: An Ambiguity-aware Classifier of lumbar Disc Degeneration

Abstract: Diagnostic ambiguity is prevalent in medicine, and may lead to undesirable medical consequences. The existing classification algorithms designed by machine learning and deep learning of medical images are incapable of dealing with the diagnostic ambiguity of lumbar disc degeneration (LDD). In this talk, a label distribution is introduced to quantitatively express the diagnostic ambiguity of LDD, based on which, a new classifier that can perceive and predict the diagnostic ambiguity of LDD is proposed and modeled by integrating the cell metabonomics, subjective probability quantification, and label distribution learning. Numerical experiments demonstrate the ability of the proposed classifier to automatically diagnose the ambiguous grading of LDD.
Biography: Xiaofeng Wu is currently a distinguished professor at the School of Mathematics and Statistics, Minnan Normal University, Zhangzhou, China. He received the Ph.D. degree of Operational Research and Cybernetics from Sun Yat-Sen University, Guangzhou, China, and once worked at University of California, Riverside, USA, and University of Alberta, Canada, as a senior visiting scholar or a visiting professor. His research interests include chaos synchronization, information consensus of multi-agents, information fusion, and machine learning with applications to medicine, etc.
4 Prof. Pu Li(李璞), Guangdong University of Technology, China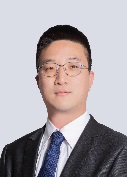 Talk Title: Broadband Optical Chaos Generation and its Applications

Abstract: Optical chaos is a ubiquitous phenomenon of instability in laser diodes. As a special form of laser outputs, optical chaos commonly exhibits some unique characteristics: large-amplitude noise-like fluctuation and broadband power spectrum. With the development of optical chaos generation and control techniques, some novel applications based on chaotic light have been proposed or greatly improved in recent years. According to current international research progresses, we give an overview of broadband chaos generation and its application such as Gb/s high-speed physical random number production, sub-Gb/s fast secure key distribution based on chaos synchronization, and cm high resolution chaotic ranging/lidars. In addition, some possible development orientations in the future are pointed.
Biography: Prof. Li is currently working at Guangdong University of Technology. His main research field is optical chaos generation and its application. In recent years, he exploits laser chaos in laser diodes as a new generation of broadband physical entropy source, and innovatively proposes a series of techniques for ultrafast physical random number extraction through merging with optoelectronic/all-optical signal processing. On this basis, he successfully develops 2.5 Gb/s optoelectronic random number generator and 10 Gb/s all-optical random number generator, The two types of random number equipment improve the real-time rate of traditional physical random bit generator by 2 ~ 3 orders of magnitude, and have been applied to military and civilian fields such as secure communication and communication tests with remarkable economic and social benefits.
Focusing on optical chaos, Prof. Li has hosted 4 national funds and 10 provincial and ministerial funds. He won 4 science and technology awards at the provincial and ministerial level, published over 50 SCI papers including 1 ESI highly cited paper in AP, PR, APL Photonics, OL, JLT etc, and was authorized over 20 national and international invention patents as the first inventor. In addition, Prof. Li won the support of excellent youth fund of Shanxi province, and was selected as the outstanding young academic leader of Shanxi Province and the leader of Shanxi national defense science and technology innovation team. He currently serves as a guest editor of Nonlinear Theory and Its Applications, IEICE (NOLTA). He is also a senior member of Chinese Optical Society, and a member of Technical committee on chaos and nonlinear circuits of Chinese Institute of Electronics.
5 Prof. Riccardo Meucci, Istituto Nazionale di Ottica—CNR, Largo E. Fermi 6, 50125 Firenze, Italy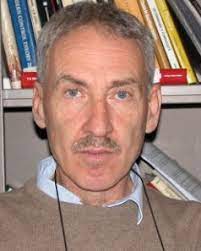 Web site: https://www.unifi.it/p-doc2-2017-0-A-2b333c30352a-1.html
Talk Title: 40 Years of Chaos in Lasers and its Control

Abstract: We revisit the laser model with cavity loss modulation, from which evidence of chaos and generalized multistability was discovered in 1982 [1]. Multistability refers to the coexistence of two or more attractors in a nonlinear dynamical system. Despite its relative simplicity, this model shows how the multistability depends on the dissipation of the system. The model was tested under the action of a secondary sinusoidal perturbation, which can remove bistability when a suitable relative phase is chosen [2]. Such a control strategy is universally known as "phase control" and it was first implemented in the same physical system but at different resonance frequencies [3].
We also revisit the model describing the laser with electro-optic feedback that constitutes the natural evolution of the one described above [4]. In this case, we demonstrate that it represents a minimal universal model for chaos in a laser with an impact comparable to that of other paradigmatic models such as the Lorenz, Chua and Chen system models [5].
References
[1] F. T. Arecchi, R. Meucci, G. Puccioni, and J. Tredicce, "Experimental evidence of subharmonic bifurcations, multistability, and turbulence in a Q-switched gas laser," Phys. Rev. Lett. 49(17), 1217–1220 (1982).
[2] R. Meucci, J. M. Ginoux, M. Mehrabbeik, S. Jafari, and J. C. Sprott "Generalized multistability and its control in a laser," Chaos 32, 083111 (2022); doi: 10.1063/5.0093727.
[3] R. Meucci, W. Gadomski, M. Ciofini, and F. T. Arecchi, "Experimental control of chaos by means of weak parametric perturbations," Phys. Rev. E 49(4), R2528–R2531 (1994).
[4] F. T. Arecchi, W. Gadomski, R. Meucci, "Generation of chaotic dynamics by feedback on a laser," Phys. Rev. A 34 (2), 1617 (1986)
[5] R. Meucci, S. Euzzor, F. Tito Arecchi, and J. M. Ginoux, "Minimal universal model for chaos in laser with feedback," International Journal of Bifurcation and Chaos 31 (04), 2130013 (2021).
Biography: Prof. Riccardo Meucci received the doctor degree in Physics in 1982 and the specialization degree in Optics (PhD), both from University of Florence, Italy. From 1984 to 1987, he was research fellow at the Istituto di Cibernetica of the National Research Council (CNR) of Italy. Since 1987, he joined with the National Institute of Optics, Firenze, Italy, where he holds the position of Research Director. He is also contract professor of physical optics and mathematical methods for optics at University of Firenze. Riccardo Meucci is associate editor for the International Journal of Bifurcation and Chaos (IJBC) from 1 January 2018.
His research interests include nonlinear dynamics, chaos, control of chaos, synchronization and infrared digital holography.He is IEEE Senior Member since 17 November 2018.